PROGRESSIVE THINKING 
We specialise in fulfilling the potential of vacant and often redundant commercial property. We are willing to buy speculative, empty ground floor commercial units, often in mixed use projects and usually from House Builders, Housing Associations or other residential developers. Covering all uses from all general retail to restaurant, pubs, takeaways, offices, medical or leisure, we are able to look at any redundant or underused property and consider all options. We have purchased all types of commercial properties including pubs, petrol stations and factories.
OUR COMMERCIAL DEVELOPMENTS AND INVESTMENTS
Royal Victoria Docks,
Docklands, E16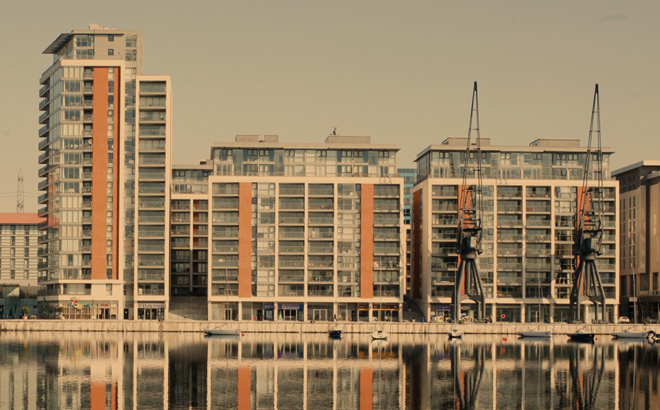 Purchased off plan in 2005, this property consists of 12,000 sq ft of retail and restaurant accommodation on the Royal Docks, by the Excel Centre. The 5 Dockside units have been let to general retailers the 3 restaurant units are currently to a Lebanese restaurant, a Caribbean restaurant and also a coffee shop.
Woodwharf, Greenwich,
London, SE10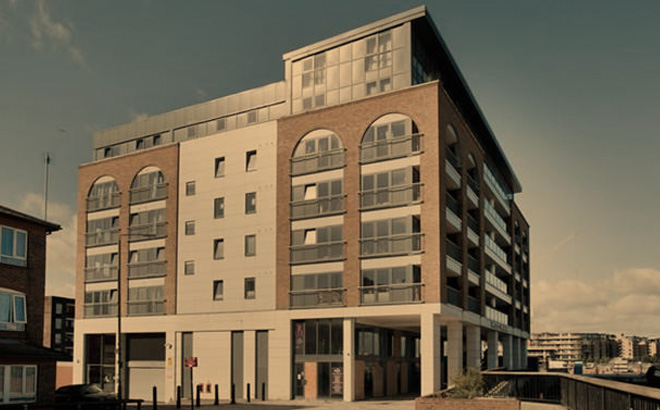 Block of 48 private apartments with 10,500 sq ft of Leisure/Restaurant/Retail accommodation below. Purchased in July 2013, the ground floor has since been let to a Gym, a Japanese restaurant and an Estate Agent.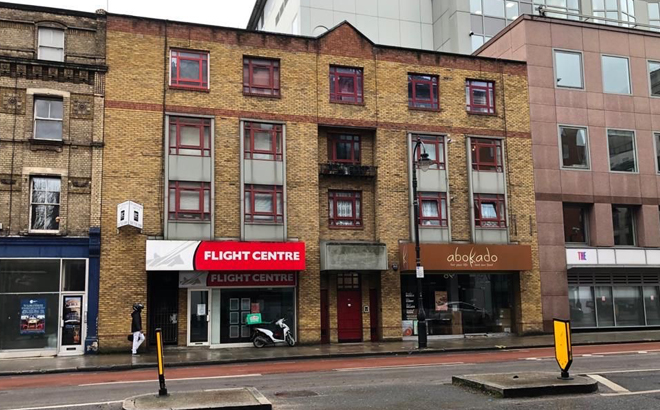 2 commercial units acquired in 2021
Units are now let to the Hare Krishna organisation and a well-being therapy centre.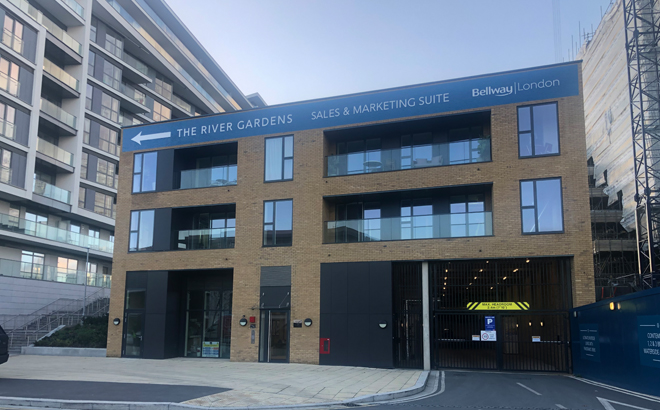 5,100 sq ft Creche purchased in Jan 2021.
Let to Kiddo Nurseries on long lease.
Marsham Street,
Victoria, SW1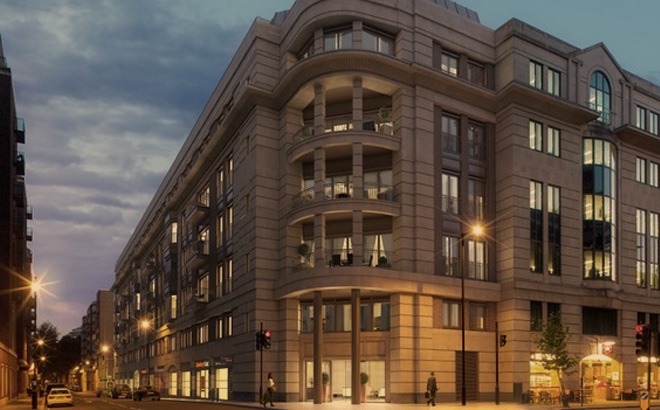 Completed in May 2015, we purchased a 2,800 sq ft commercial unit from Barratt Homes in prime Victoria. The unit is now let to the German kitchen brand, BK Nolte.
Old Kent Road,
London, SE17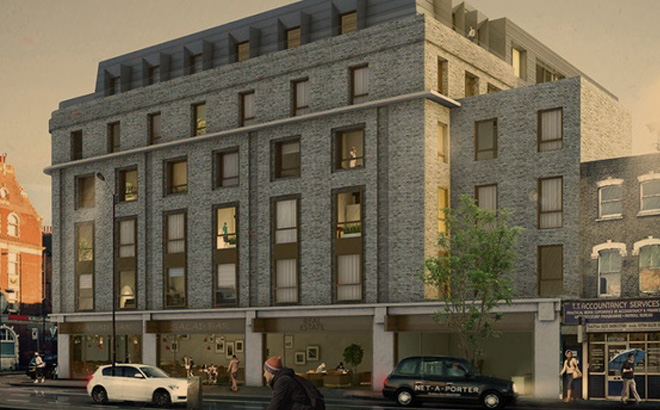 Purchased from Hexagon Housing Association in January 2018, this 3,000 sq ft retail unit should be completed in 2020.
Waterside Park,
London, E16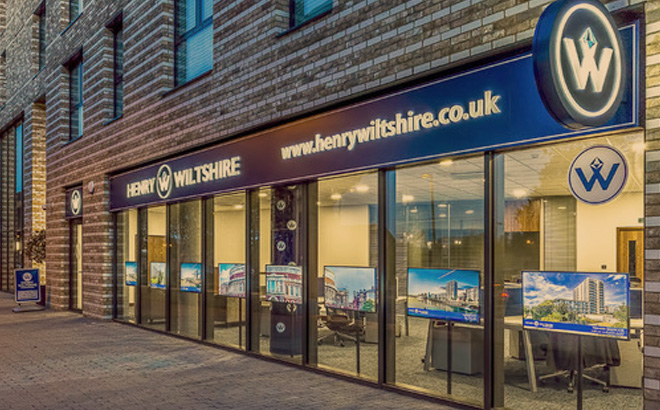 Purchased 10 commercial units from Barratt Homes in 2013. The units have been let to a variety of users including a convenience store, creche, estate agents, coffee shops and restaurants.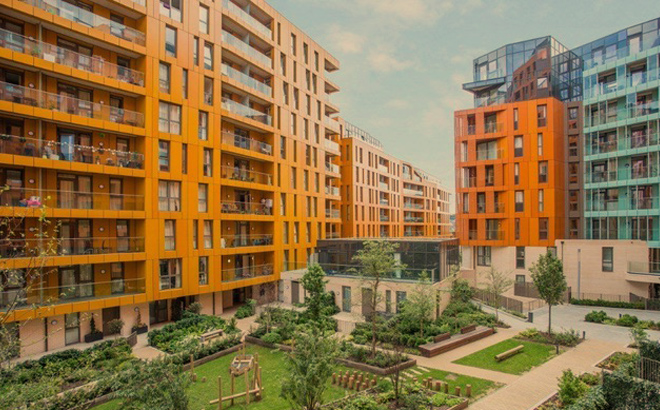 3,000 sq ft Creche Unit in new Barratt Homes scheme. Purchased and Let in June 2018.
O Central, Crampton
Street, London, SE17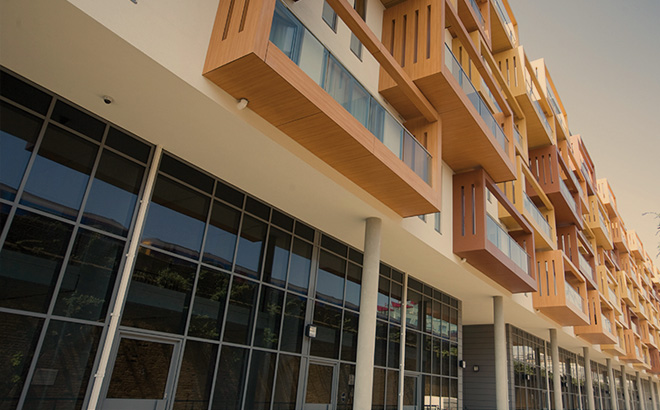 14 commercial units in Elephant & Castle, totalling 11,750 sq ft. Mixes of uses ranging from A1, B1 & D1. Purchased in 2007, the units have been part let and part sold.
Bromley Road,
Bromley, Kent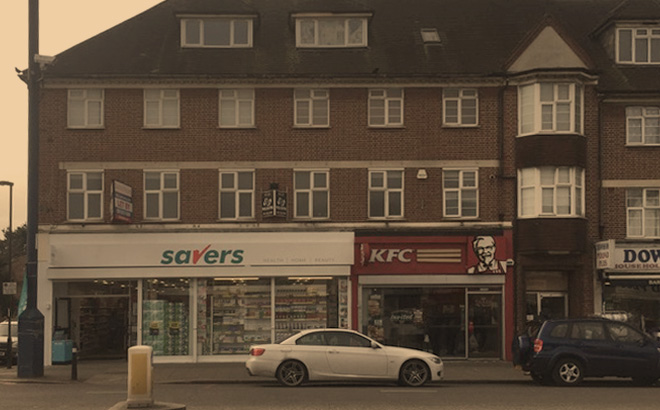 2 retail unit (A1 & A5) in High Street in Bromley, with 6,200 sq ft above. Upstairs now converted into 9 apartments and ground floor is let to KFC and Savers. The roof space is let to o2 and Vodafone.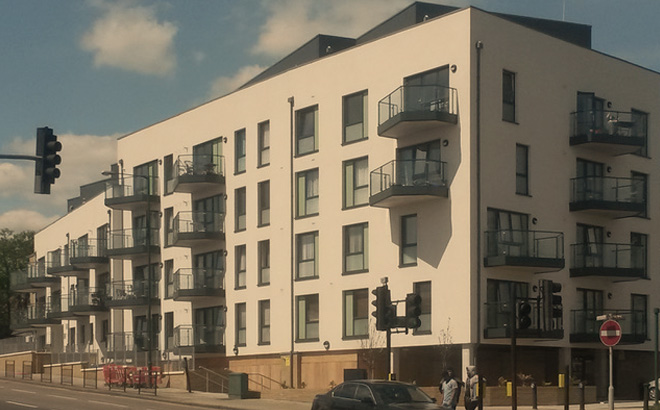 Purchased from Catalyst Housing Association in March 2015, this 5,005 sq ft D2 unit is now let on a long term lease to Snap Fitness UK Limited.
Myddleton Road,
London, N8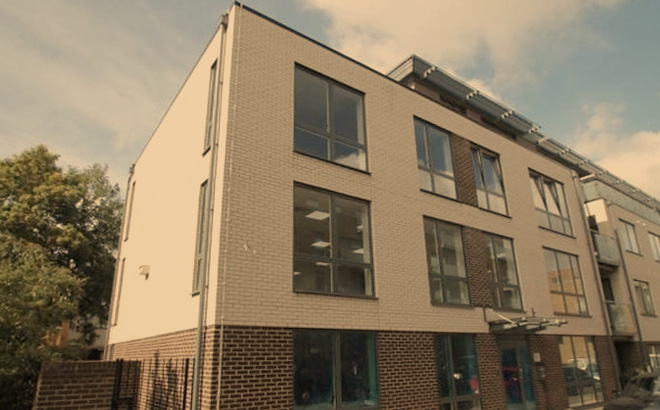 6,050 sq ft "affordable" office building bought from Circle Anglia Housing Association in March 2017.
Murray House,
Vandon Street, SW1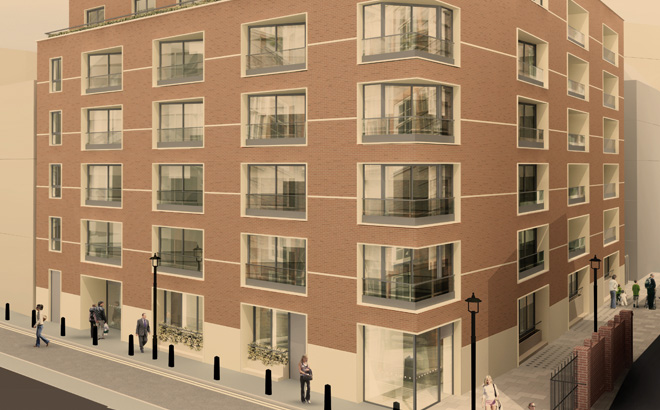 6,300 of D1 commercial space on ground and lower ground floors. Purchased from Circle Anglia in September 2010 and let to Bikram Yoga Centre.
Valiant House,
Shoreditch High Street, E1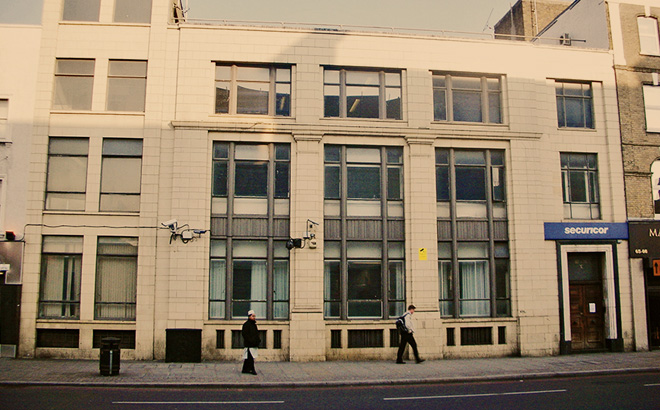 This attractive office building was bought from Securicor in 2006. The 12,000 sq ft vacant office building was eventually granted planning consent for a mixture of apartments, offices and a restaurant, in one of London's most trendy locations.
Cranbrook Road,
Ilford, Essex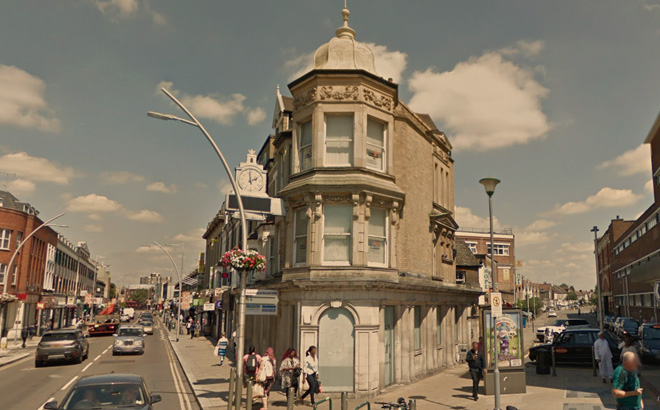 Purchased in September 2016, this iconic retail and office building is opposite Ilford station and next door to the Exchange Shopping Centre. The ground floor is currently let to Santander Bank.
New South Quarter,
Croydon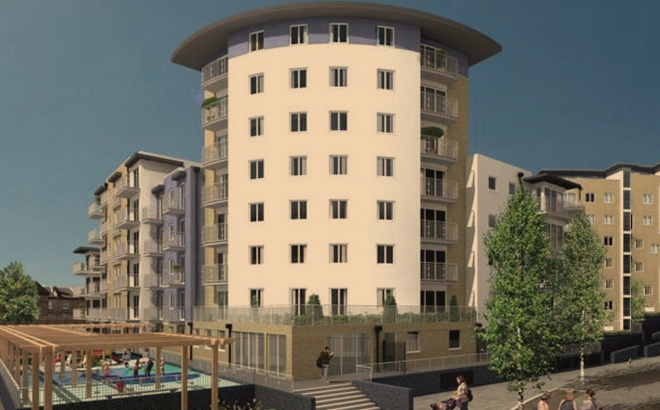 A 4,500 sq ft Creche in Croydon, purchased together with a 5,000 sq ft B1 office building, from Barratt Homes in June 2016.
Royal Victoria Docks,
Docklands, E16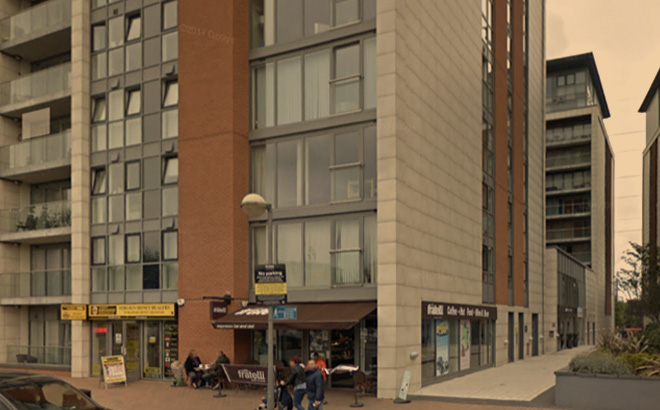 Purchased and pre-let in December 2007, there are now 5 units in this scheme, let to Fratelli's cafe, the Currency Exchange, Madison Brook, a beauty shop and dry cleaner.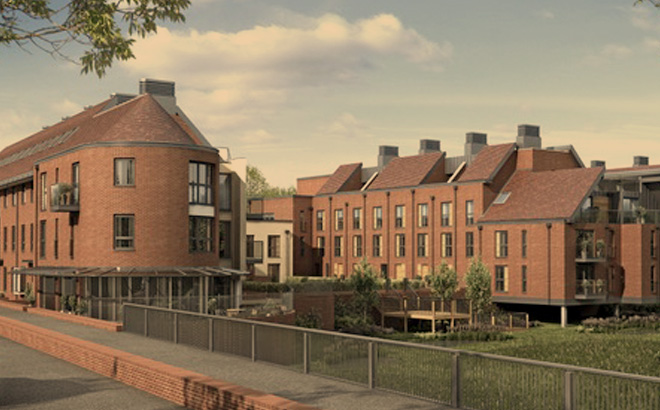 1,300 sq ft retail/cafe/leisure unit purchased from The Guinness Trust in September 2016.
Coldharbour Lane,
Brixton, London, SW9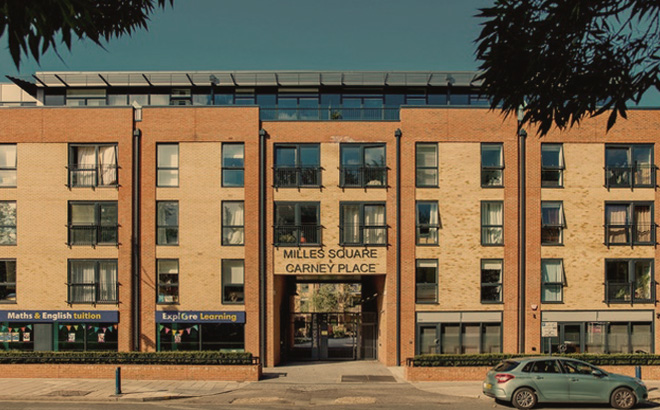 1,820 sq ft D1 unit purchased from Barratt Homes in April 2014. This unit is let to Explore Learning Limited.
CATFORD BRIDDE,
LONDON, SE6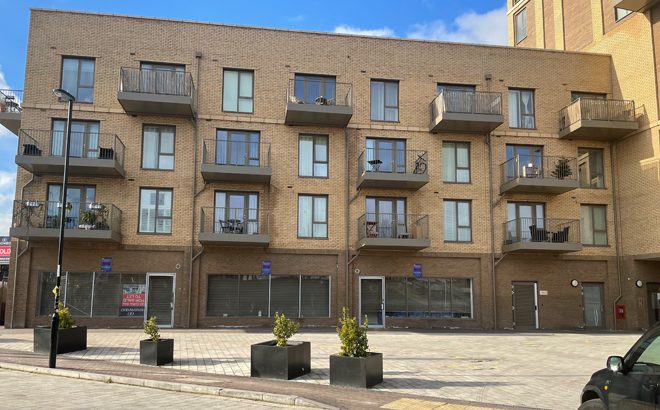 1,800 sq ft commercial unit purchased in June 2019. Let to Coffee shop and dry cleaners.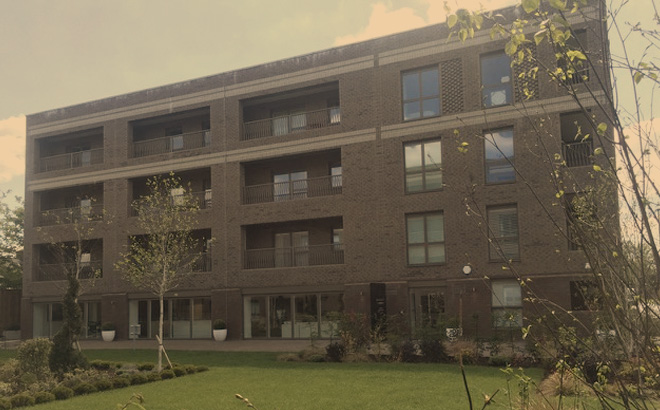 A 2,800 sq ft creche purchased in June 2017. To be let to a well known Nursery group upon vacant possession in Summer 2018.
114-116 High Street,
Southend, Essex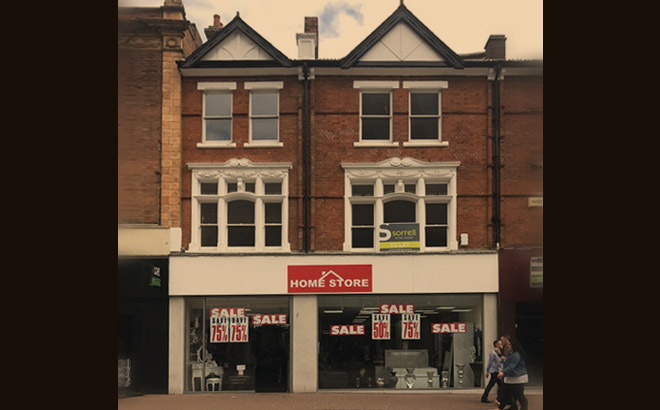 Purchased in August 2016, this property comprises 2,500 of retail space with ancillary residential accommodation above. Planning has been applied for an A3 restaurant with a 9 bedroom HMO above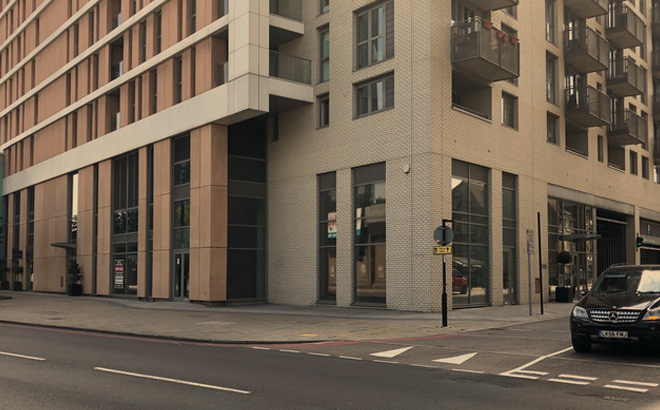 4,000 sq ft commercial unit, purchased in June 2018. The unit has A1, A2, A3 or D1 uses and is available to let.
Clacton on Sea,
Essex CO1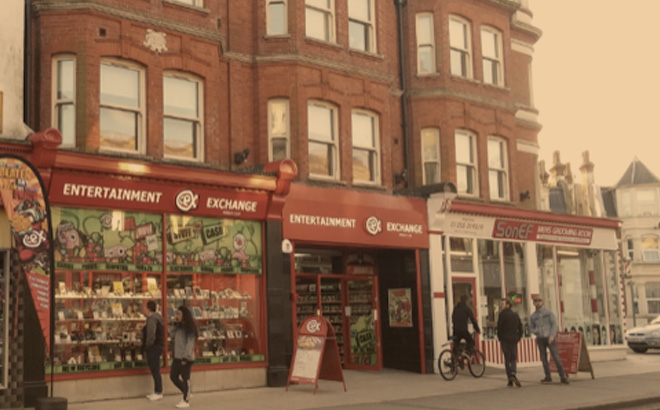 2 retail units in heart of Town Centre, totalling 2,700 sq ft. Purchased in 2006, the properties are currently let to the CEX & to a local Hairdressers
Bath House,
Barking, Essex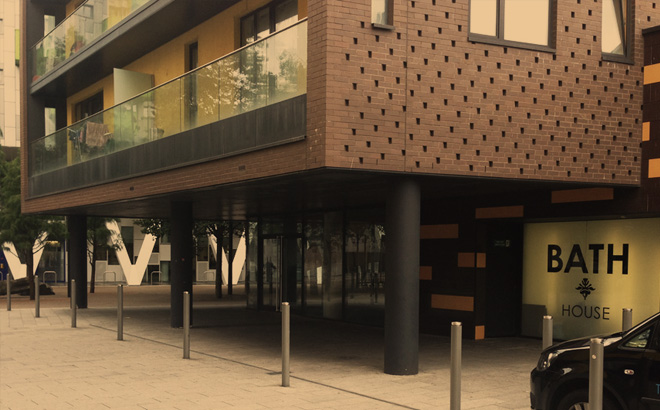 5,300 sq ft commercial unit in the heart of Barking Town Centre. Purchased in October 2014.
Loampit Vale, Lewisham,
London, SE13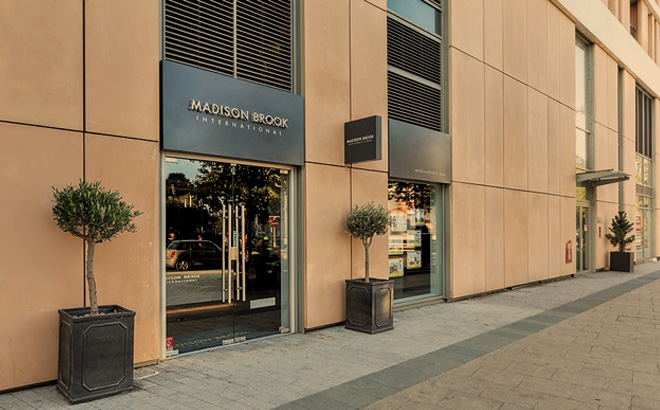 1,575 sq ft retail unit purchased in July 2017 and immediately let to Madison Brook Estate agents.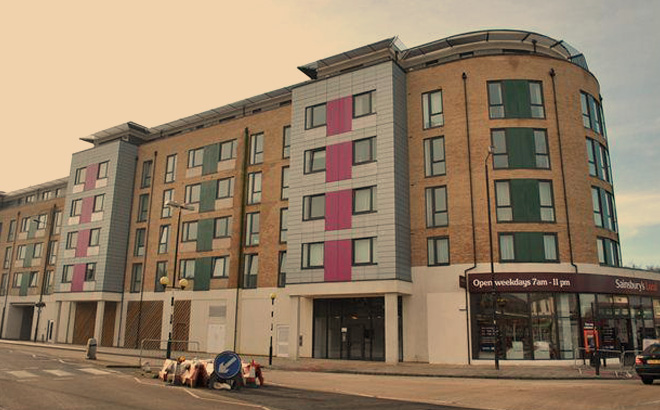 Purchased from Taylor Wimpey Homes in April 2017 this 1,350 sq ft unit has D1 use and will be let in Feb 2018.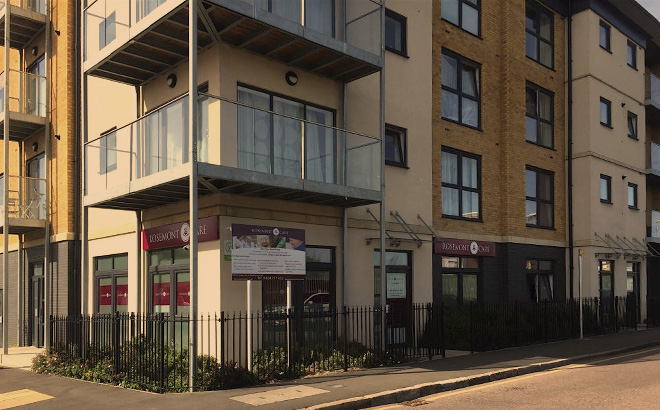 3,500 sq ft retail/office/leisure accommodation purchased from Bellway Homes in May 2014.
W Warehouse, Excel,
London, E16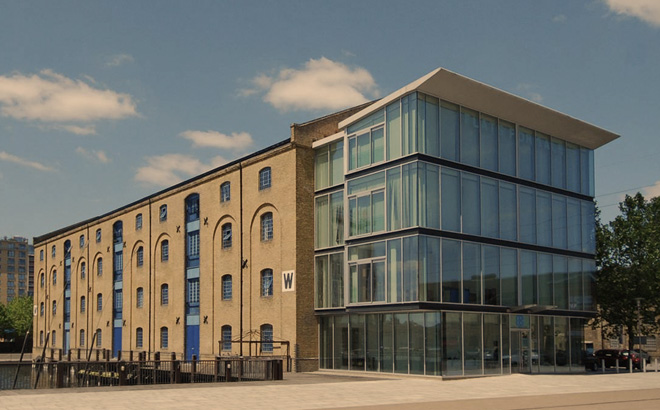 10,350 sq ft of open plan ground floor space in this fantastic converted warehouse opposite the entrance to the Excel Centre. The property has A3 use and is currently let to a function suite operator. Acquired in January 2013.
99 High Street,
Southend, Essex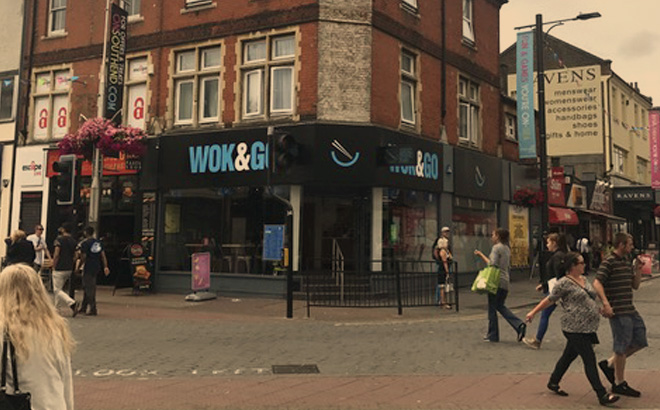 1,550 sq ft of retail space with residential accommodation above.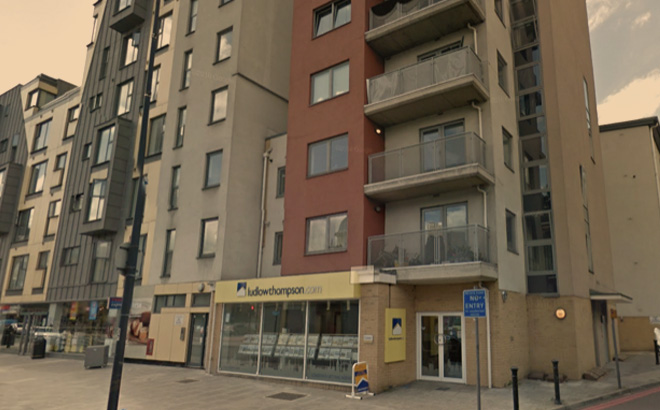 1,500 sq ft A2 unit built by Barratt Homes in 2005. The unit has been let to Ludlow Thompson Estate Agents since completion.
Drayton Park,
Hornsey, London, N5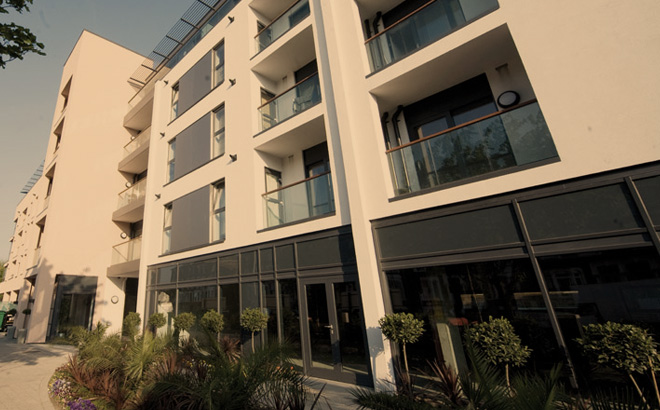 Ground floor offices of 2,610 sq ft purchased from Barratt Homes in 2007.
Barking Road,
Canning Town, E16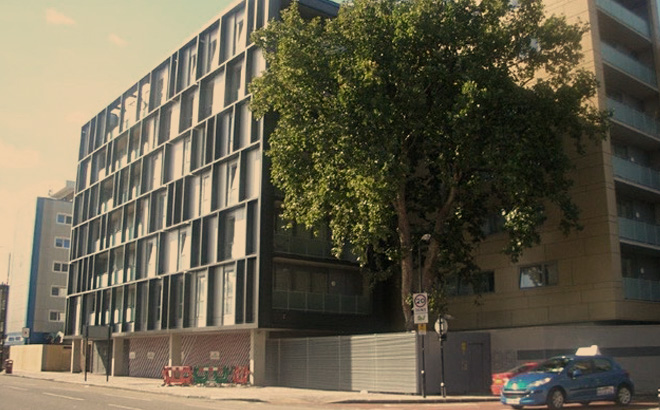 Ground floor retail unit of 4,450 sq ft purchased from One Housing Group (formally Toynbee HA). Purchased in 2007, the property was immediately let to Nisa Convenience Stores.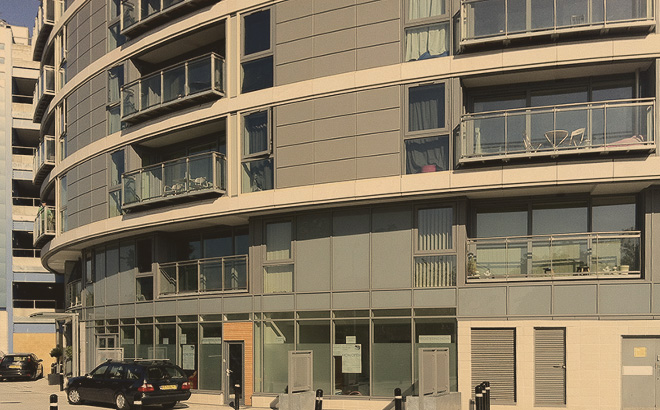 1,650 sq ft commercial unit opposite the park in Wandsworth, just off the High Street. Purchased from Barratt Homes in 2009, the property is currently let to a children's nursery.
Holloway Road,
London, N5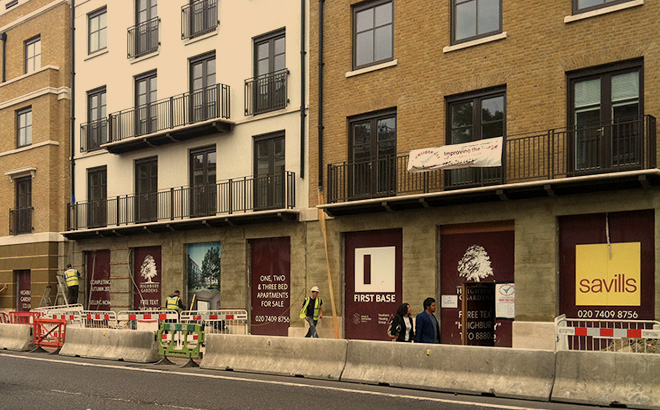 3 inter-connecting retail units of 2,200 sq. ft. Purchased off plan in 2011 from First Base.
Metcalf Court , GMV,
Greenwich, London, SE10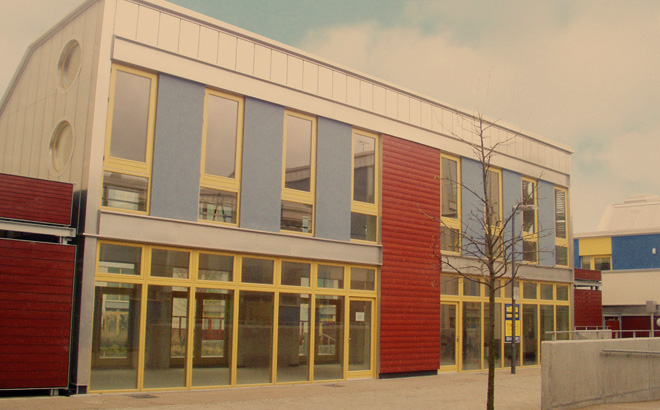 Purchase of six new retail units in regeneration scheme built by Wimpey Homes & Countryside. The units are currently let to an Estate Agent, Dry Cleaner, a Nisa convenience store and a Pharmacy.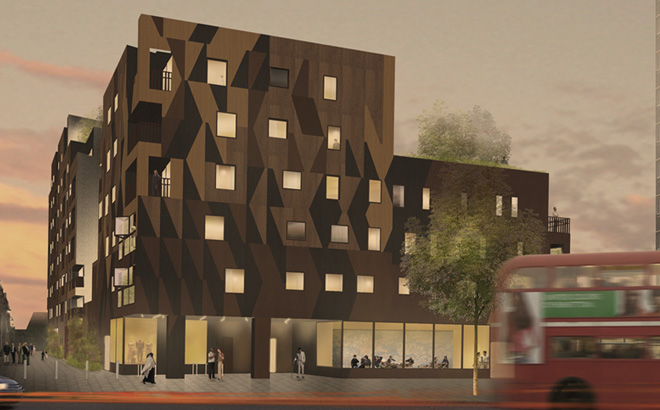 A stone throw from Elephant & Castle roundabout, we purchased 3 retail units from L & Q Housing Association in 2011. The units are currently let to a convenience store, a coffee shop and a butchers.
Pitfield Street,
Hackney, London, E2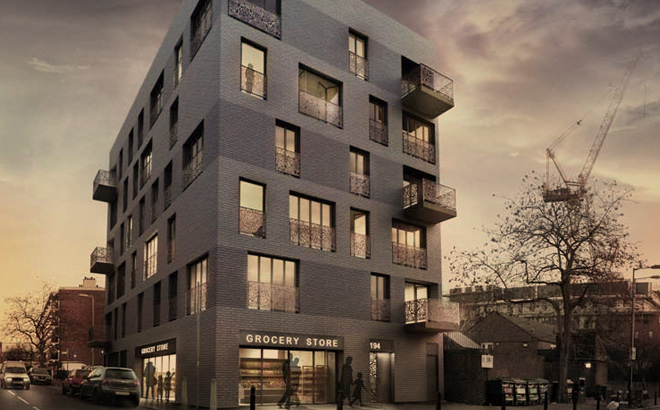 Commercial unit of 920 sq ft purchased in 2011 from One Housing Group. Pre let to convenience store.
Central Street,
Clerkenwell EC1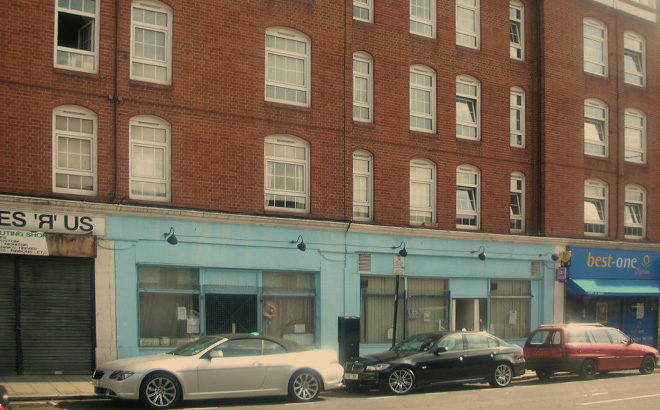 Two ground floor retail units bought from Islington Council in 2009.
City Road, Tilehurst,
Reading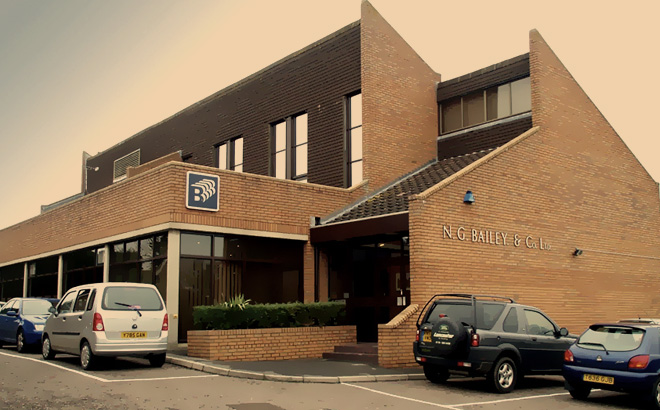 A self contained office building of 7,200 sq ft and car park. Acquired in 2006, planning was then obtained for 16 apartments.
Buckingham Palace
Road, London, SW1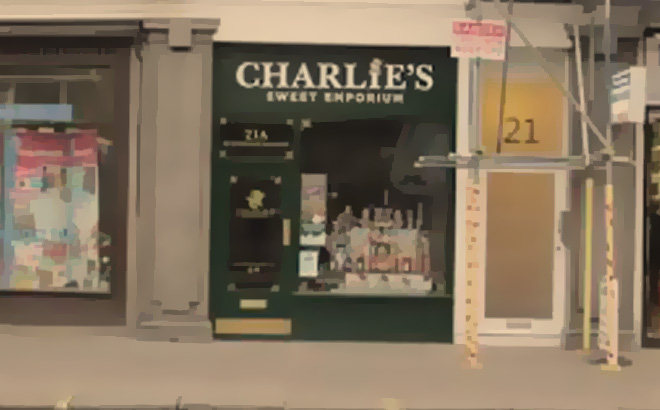 Retail unit of 1,160 sq ft. Bought of plan in 2012 and pre-let to Charlies Sweet Emporium at £45,000 per annum.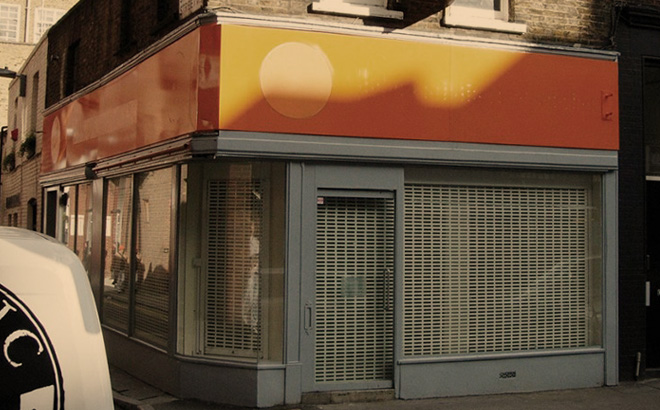 Small retail and offices premises in the heart of Covent Garden. Purchased in 2004.
South Woodham
Ferrers, Essex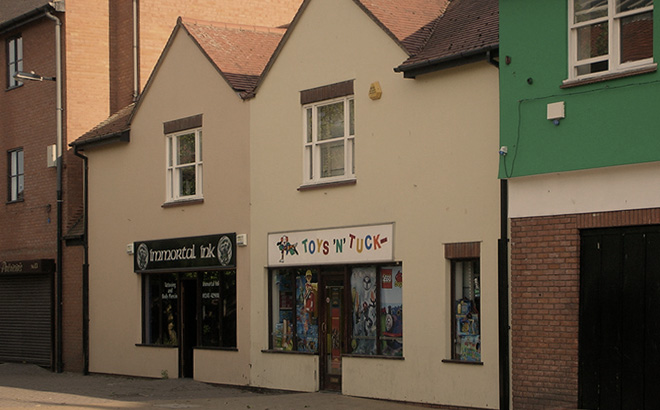 A selection of 28 individual properties purchased from a pension fund in 2006, in a busy town centre in Essex.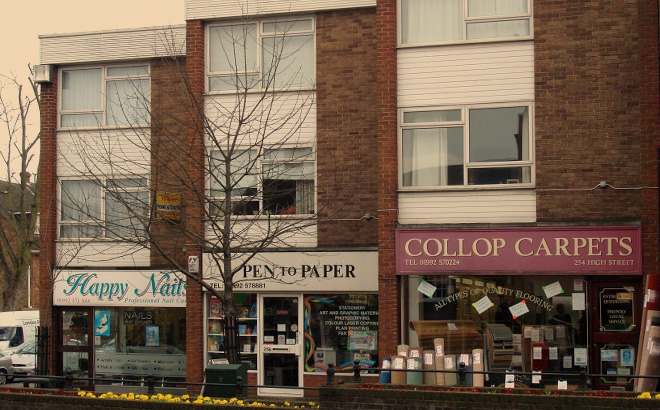 Mixed use property comprising of 3 retail units with 3 x 2 bedroom apartments above and a self contained office building at the rear. Purchased in 2002.
Cube Developments
Connaught House, Broomhill Road,
Woodford Green, Essex, IG8 0XR